Background
The reason for the construction and use of a rainwater harvesting system is to the water resources that we have in Northern Arizona. In many cases, however, overwatering in gardens can be overlooked. Traditional systems such as flood irrigation, and sprinkler systems can be inefficient and waste water. For this purpose we have focused on low pressure drip irrigation systems.
Low Pressure Systems
The advantage of using a drip irrigation system for the urban garden as opposed to other methods is that they are highly efficient, and they require low pressure. Drip irrigation systems are more than 90% efficient in comparison to sprinkler systems that are 50% - 70% efficient.
Discharge
The discharge at the outlet of the pipeline was determined by using the Energy Equation, and then the headlosses for the system were computed to verify that the water has sufficient flow rate from the tank to the gardening area. The discharge and velocity at different elevation head, z1, are shown below in Table 3 and Figure 8 and 9.
Table 3 Discharge and velocity rate
| | | | | |
| --- | --- | --- | --- | --- |
| z1 (ft) | velocity (ft/s) | friction headloss(ft) | Minor headlosses (ft) | Discharge (cfs) |
| 14.50 | 5.598 | 13.089 | 1.411 | 0.031 |
| 8.00 | 4.158 | 7.221 | 0.779 | 0.023 |
| 2.00 | 2.079 | 1.805 | 0.195 | 0.011 |
| 1.00 | 1.470 | 0.903 | 0.097 | 0.008 |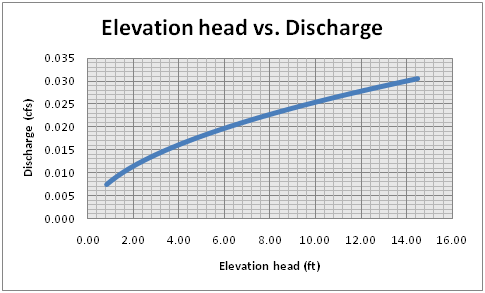 Figure 8 Elevation head vs. Discharge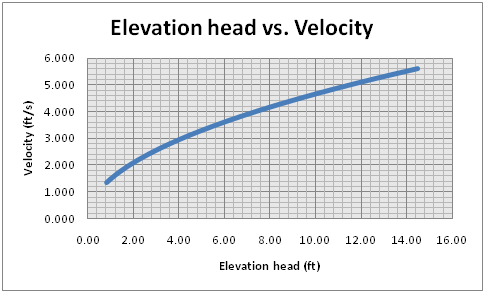 Figure 9 Elevation head vs. Velocity